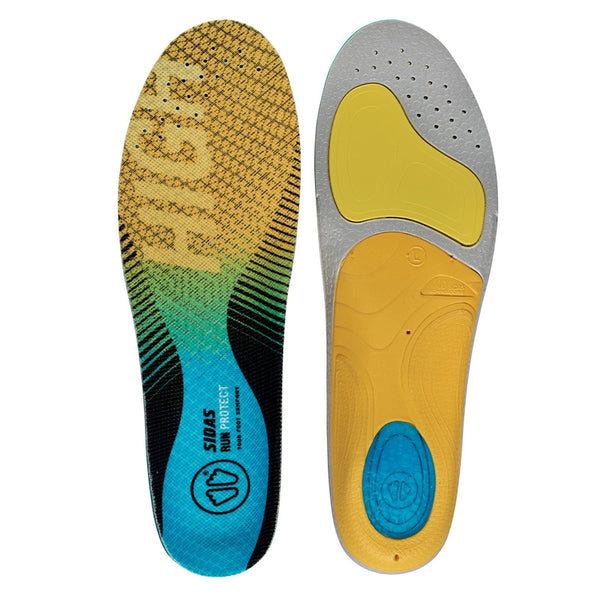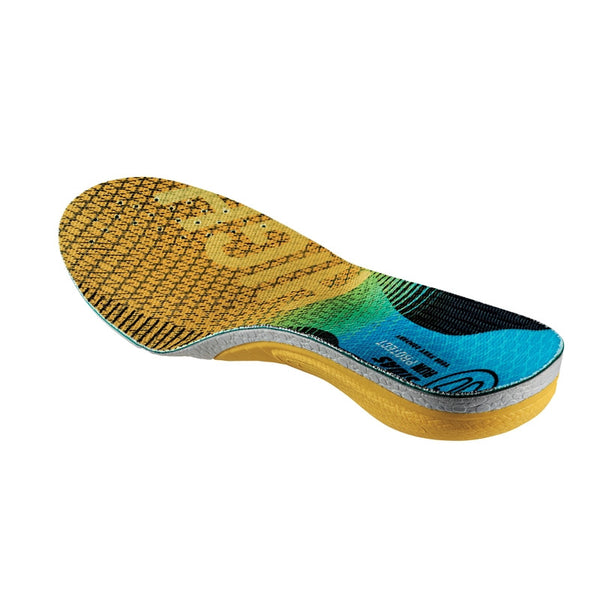 Sidas 3Feet Run Protect High Insole
Protect insoles adapt to your high foot arch and are designed for runners looking for maximum comfort and protection in each stride! 
The gel at the heel provides exceptional absorption and the section on the front of the foot encourages energy return.
These insoles have an anatomic shape ensuring your foot is supported, keeping your feet safe while you run!
A great pre moulded insole the Sidas 3 Feet offers maximum comfort great shock absorption, injury prevention and an anti-bacterial action. Insoles specifically designed for high arch feet.
BENEFITS
Midfoot reinforcement (EVA): stabilises and controls the stride.
Merrymesh topcover: non-slip
Dual-density structure: vertical comfort
Forefoot structure (EVA rubber): boosts propulsion.
Heel gel pad: dissipates impact.
Perforation: breathability
SUITABLE FOR: Cycling, Running, Archery, Shooting, Squash, Badminton,, Cricket, Football, Rugby, Roller Skating, Inline Skating
PLEASE NOTE: This product has to be trimmed and fitted in store so please bring your footwear with you so we can ensure a perfect fit of the footbed.
To arrange an appointment please call the shop on: 021 626903 or email jase@solelab.co.nz
PRICE INCLUDES:
Consultation
3Feet Insole
Fitting to your footwear
Sizes:

X-Small: 22-23.5cm (2-3 UK)

Small: 23.5-24.5cm (4-5 UK)
Medium: 25-26.5cm (6-7UK)
Large: 27-28cm (8-9UK)
X-Large: 28.5-29.5cm (10-11.5UK)
XX-Large: 30+cm (12+ UK)