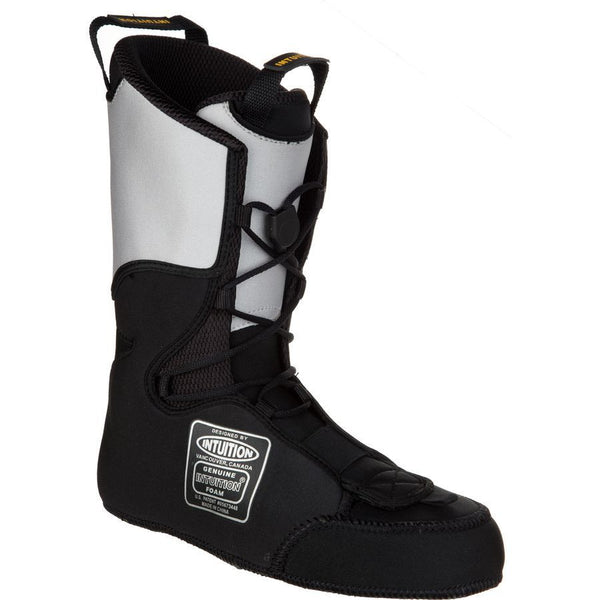 Intuition Pro Tour Liner
Pro Tour MV (Medium Volume) is a durable, light weight, softer flexing liner that is ideal for A/T and telemark skiing.
The strategic rear panel increases comfort and range of motion for tour-ability while the optional lace system, alternate tongues and supple cuff offer solid support and responsiveness. All of this works in combination to enhance performance both ascending and descending.
The Pro Tour MV is a medium volume liner and works best with a shell fit* of One – two fingers (1/2″-1¼")
If your shell is a half size, round up for this model.
* These liners must be heat moulded before skiing